Unlock your potential with EU Pallet Distribution, offering efficient daily delivery services to mainland Europe.
Firstly, we know speed, reliability and efficiency are paramount concerns. So, that's why we've teamed up with Palletforce; Europe's largest SuperHub, to offer premium EU Pallet Distribution Services.
Our Broad Reach
Firstly, our partner networks include more than 17,000 vehicles across 314 delivery depots with 18 major hubs. So, that's over 36,000 pallets crisscrossing Europe each day! Plus, our network spans over 42 European countries, handling substantial volumes of import and export consignment. So, that's why we're experts in EU Pallet Distribution.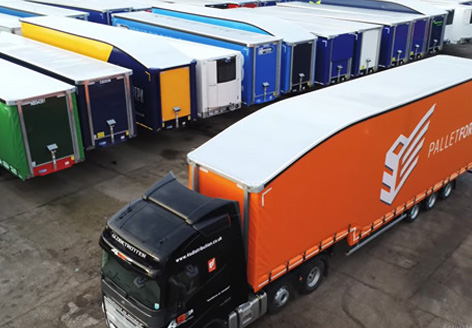 Simple, tariff-based quotation
Daily transit to Germany, France, Belgium,
Netherlands and Luxembourg; and other
EU countries 2-3 times per week
Convenient booking hotline – 01709915444
Combined Domestic and European
freight collection
Domestic and European freight tracking
in one platform
Easy-to-access PODs
Domestic and European freight on
one invoice
Simple 'load and go' service promise
Pallet selfie's to reassure safe transit