About Us
4S Distribution is a local South Yorkshire storage & distribution company that offers a comprehensive Transport & General Haulage service across domestic, European and international markets. We are a proud partner of Europe's largest SuperHub; Palletforce, giving us increased capacity and reach.
Global Palletised Distribution

How It Works
Select the right size(s) from the illustration above
Pick from the various service options available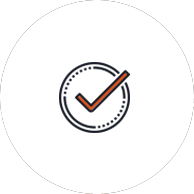 Confirm your consignment via our online platform
Prepare your consignment for collection.
Our South Yorkshire storage & distribution company fleet of curtain lorries with tail-lifts are suitable for most small consignments. However, we have an extensive range of other vehicles for general haulage.
Fleet Range
7.5-tonne rigid lorries (with tail-lift)
18-tonne rigid lorries (with tail-lift)
26-tonne rigid lorries (with tail-lift)
44-tonne rigid lorries (with tail-lift)
Single and double deck trailers